These are some awards I've won over the internet. All these people have very nice and useful websites, so when you have a chance visit them, and you might win an award for your web page!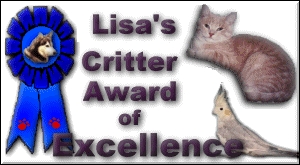 Lisa's Critter Award of Excellence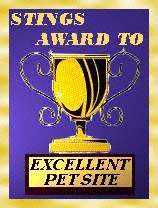 Stings Award To Excellent Pet Site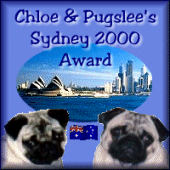 Chloe & Pugslee's Sydney 2000 Award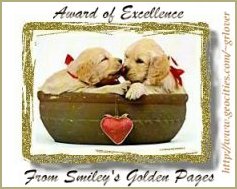 Award of Excellence From Smiley's Golden Pages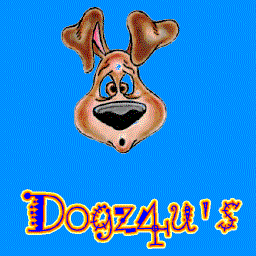 Dogz4u Amazing Site Award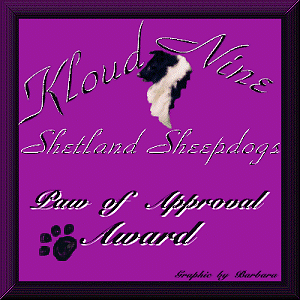 Kloud Nine Shetland Sheepdog Paw of Approval Award
Kayla and Kody's Best Pet Site Award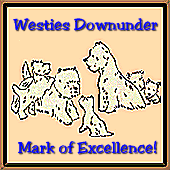 Westies Downunder Mark of Excellence
Cool DOG Site of the Day for Febuary 8, 2000
Odin Award for Excellent Pet Site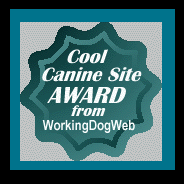 Cool Canine Site Award From WorkingDogWeb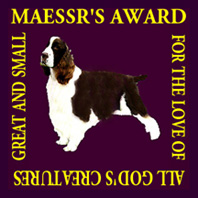 Maessr's Award for the love of all God's creatures great and small

Canines of America's Top Dog Award!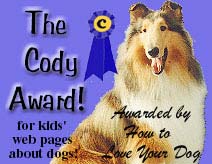 The Cody Award For Kids' Webpages About Dogs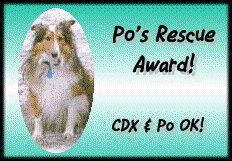 Po's Rescue Award
Caesar's Smile of Approval